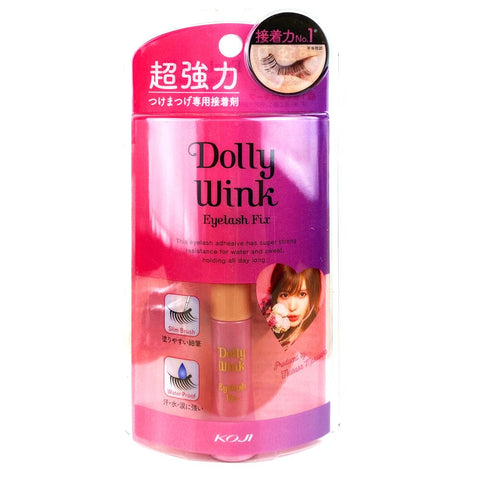 Koji Dolly Wink Super Hard Eyelash Fix
Brand
Dolly Wink

Description
Adhesive for eyelashes produced by Masuwaka Tsubasa. Strong against sweat, water, tears.
How To Use

Please shake the container before use.
1. Adjust the appropriate amount with the mouth of the bottle.
2. Apply the adhesive evenly on the entire base of the eyelash.
3. Dry the adhesive until it becomes transparent and then attach it to the eyelids.
---
We Also Recommend
---